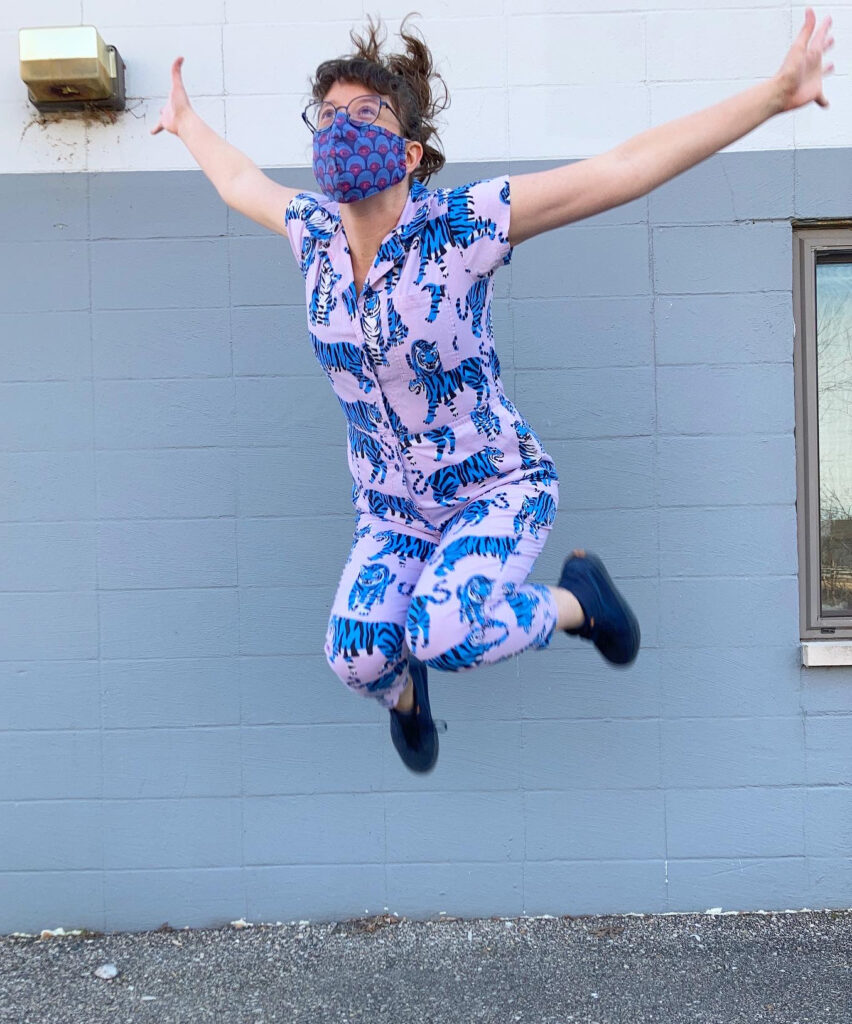 Who, me?
I'm a maker: I make art. I make crafts. I make food. Sometimes I make sense. Other times I make nonsense. I make believe. I make bad jokes, and terrible puns. I make time to practice so that I can make perfect. I make friends who make trouble. I make messes. I make mistakes but, I always manage to make it up in the end. I make up my mind; some days faster than others. Sometimes, I even make money. Who, me? Yeah, I make things.
Artist Statement:
My current body of work investigates the ironies and contradictions between stereotypical queer representation in fashion: from the mundanity of the iconic lesbian flannel shirt to the gay bravado of fringe, piping, beads sequins and glitter. Combined with traditional quilting and sewing techniques, these works question convention while throwing a party to which everyone is welcome.
My practice as a whole is a hybrid of studio work, education and curation. Currently an MFA Candidate at the University of Wisconsin-Madison, I look forward to bringing my expertise and enthusiasm to all in any number of ways.